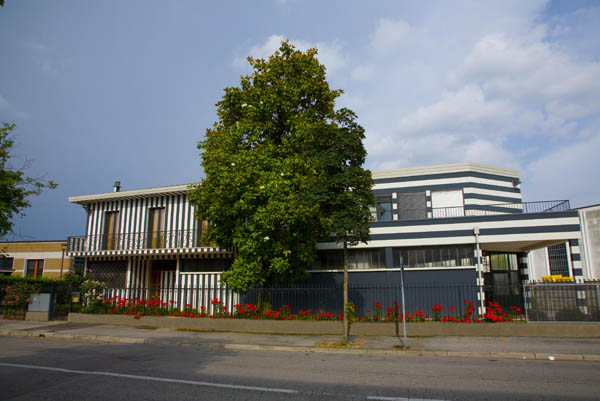 The development and production of lenses is our passion.
- Our history
IODA is a company of engineers, founded in 1977 by Gianluigi Battisti, originally founded as a company specialized in producing optical lenses in mineral , during the '80s it began to produce glass moulds for organic lenses (CR39).
Together with the production of ophthalmic lenses, IODA has started a manufacturing line of industrial lenses, with high optics quality and developed on specific customers' requirements.
In the 90s IODA designed and produced a line of machines for the production of "special" lenses with very small curvatures and work lenses also of big dimensions.
In 1998 IODA was equipped with instruments ensuring the product quality, complying with an organized management of production (ISO 9000). In 1999 IODA quality system increased with the implementation of tools such as interferometer and advanced computing systems.
In the 2000s IODA developed a first production line for the lenses and semi-finished organic lenses, which was followed by a second line for the monomers in the medium index.
In 2001 IODA bought a complete freeform production line for the processing of mineral lenses (we were the only company in Italy), producing aspheric lenses or lenses with complex surface, derived from CAD programs.
In 2003 IODA created and developed a new technology, called ACS (Abrasion Controlled Surface), allowing to lap and polish optically steel moulds for the molding of nylon or polycarbonate lenses.
In 2005 IODA improved the production of organic lenses with a new line of products for the processing of high-index resins and polyurethane materials.
Our "Blue Ocean"
The search of sustained and profitable growth in an increasingly competitive market and an overflow of today takes a frontal struggle with the competition, which results in a bloody "red ocean", full of rivals fighting over a potential profit, more and more reduced.
In this context, IODA argues that the leaders of tomorrow will be successful not by defeating their competitors, but rather by creating "blue oceans" of uncontested market spaces, where growth is guaranteed by some innovative products and the "temporary" absence of competitors.
In IODA's concept, the new "blue oceans" are new products that go beyond the existing demand, exploring new solutions and promoting exclusive products.
The innovation value is the focus of IODA. It requires to extend its own research and skills beyond the historical (optical) company sector, it has been necessary therefore:
- to create a heterogeneous work team, with the collaboration of the University of Padua and some professionals in the fields of physics, chemistry, robotics and marketing.
- to work strictly together with our suppliers, asking them to become active and collaborative in the development and prototyping, essentially involving them with our job.
- to redefine the boundaries of the market, exploring new policy areas where business skills, productive capacity and the possibility to collaborate with our clients can create new "customer" solutions, which become an important added value (an example is the new line of lenses Led N -series).