What is in the air for the future?
For us at IODA SRL, the business vision passes through two key words:
ENGINEERING and CUSTOM DEVELOPMENT.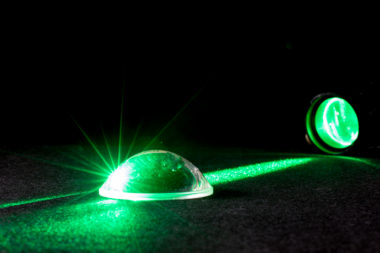 This new concept takes shape from the unexpected, how rapid transformation of the ophthalmic lens market, a sector in which we are specialized since the 1970s and introduced us to a company planning to be traced through conceiving, designing and developing optical systems totally customized that can be integrated with LED sources.
We take up the challenge, strengthened by our DNA that has outlined us as a company of professional technicians with great specialist skills in the optical sector and in 2011 here we at IODA SRL have identified our "blue ocean" which is to provide to the customers of tomorrow products that go beyond the existing standard, exploring new ways of solving and promoting innovative and customized products.
To carry out our vision, we at IODA SRL have worked on our production structure in order to:
Create an heterogeneous work team, making use of the collaboration of the University of Padua and professionals in the field of physics, chemistry, robotics and marketing.
We believe in teamwork, sponsored partnerships and involvement of all our suppliers, asking them to become an active and collaborative part in prototyping.
We have redefined the market boundaries, exploring new strategic areas in which our business skills, combined with production capacity and the ability to actively collaborate with customers, can create completely custom solutions.