Altworks hard resin progressive lenses, Index 1.498 uncoated
Altworks hard resin progressive lenses
– Easy to use and ready to mount on glasses –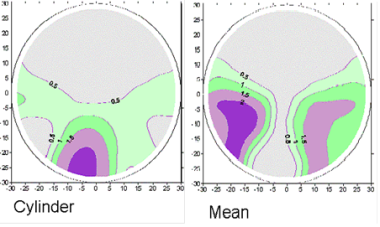 Altworks is  a modern progressive lens with an ample zone for far distance, characterized by a particularly wide channel. Its greatest strength is its user friendliness.
Easy to use! Although AltWorks is an ideal lens for the first presbyopes, it can cause an immediate enthusiasm to people who, using so far bifocal lenses, are now discovering a new dynamic vision. This progressive lens is extremely comfortable, because of the balance among the different areas (saying: far, intermediate and near areas).
The "soft design" of progressive lenses and the wide channel of only 16 mm size allow the lenses to be fitted also in small frames, increasing the total comfort of the product, being with reduced weight and thickness.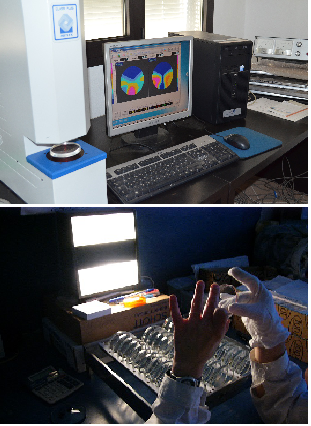 Semi finished and finished progressive lenses are made in Hard resin (n=1.498 ; abbe=58 ;  ɣ=1.19).
Finished lenses are produced directly by polymerization and guarantee the highest quality of the immage.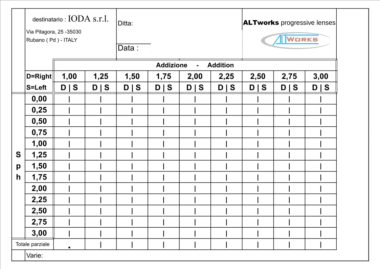 Lense diameter : 70mm,

Range : power for far area between 0.00 and + 3.00,

addition : between 1.00 and 3.00 dioptres.

---


Attachment:
Contact us