C-series COB Lenses for light diffuser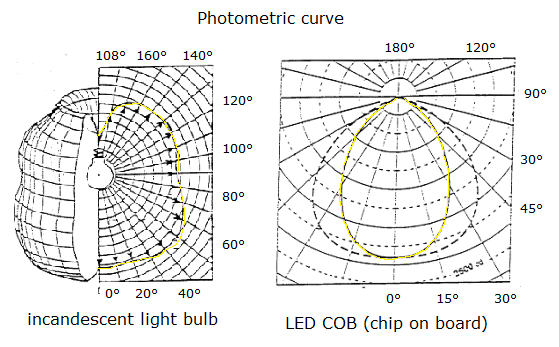 Using a normal COB Led, without any secondary optics, the light distribution angle is about +/- 70 °, but for some applications this angle is still not sufficient, for example in the case of retrofitting from standard lighting systems (incandescent, halogen diffused lighting) to COB Led lighting systems where the light has a more defined direction.
IODA has developed a new led lens which can increase the light angle emitted from a COB (usually +/- 70°) reaching a value higher than +/- 100°.
After many tests in the field, we have identified the C6 model as the best solution to diffuse the light from a COB source.
In the two pictures herebelow we have used a COB Citizen. You can compare the picture on the left side, where COB is without any lens, with the picture on the right, where the C6-B lens has been fitted: you can easily notice how the angular opening of the angle of the emitted light is much wider, lighting up in part also the support surface of the heat sink.
After different laboratory tests, we have indentified in our model CB and more recently in the latest C7 model the best solution to diffuse light from a COB souce.


The C6-B model is available with a base designed to be drilled and mounted on a holder or with a base with a diameter reduced to just 37mm.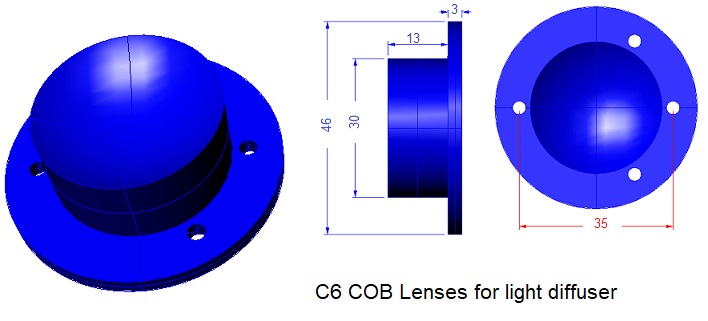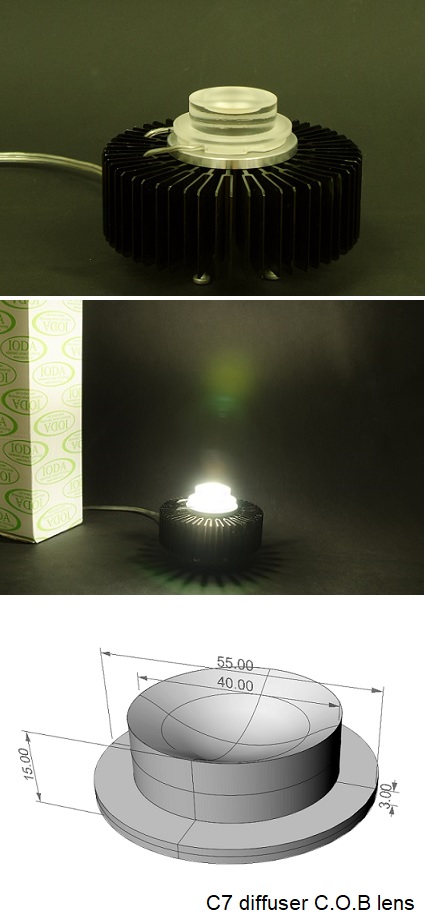 The new model called C7  is also suitable for COB high power and with emission diameters up to 20mm.
C series, Model C7
Shape : free-form profile.
Base diameter : 55 mm.
Lens base diameter : 40 mmm.
Edge thickness : 3.0 mm.
Center thickness : 14.5 mm.
Angle distribution : EXTRA-WIDE
Back focal length : Infinite
Weigh t: 21 gr.
Material : REVO-01
IODA ,attitude to development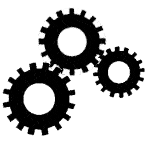 Contact us