Gemini
– Titanium Photocromatic semi finished plate –
Titanium semi finished are available with index 1.7 and 1.8.
Titanium semi finished are realized with a grey or brown photocromatic plate glued to the convex surface.
The thickness of the photocromatic plate is 1.50 mm and the special glue used guarantees a perfect joining between both surfaces. IODA suggests as final thickness in the centre of the lens not less than 2.00 mm.

---
Table of available Gemini photochromic semifinites: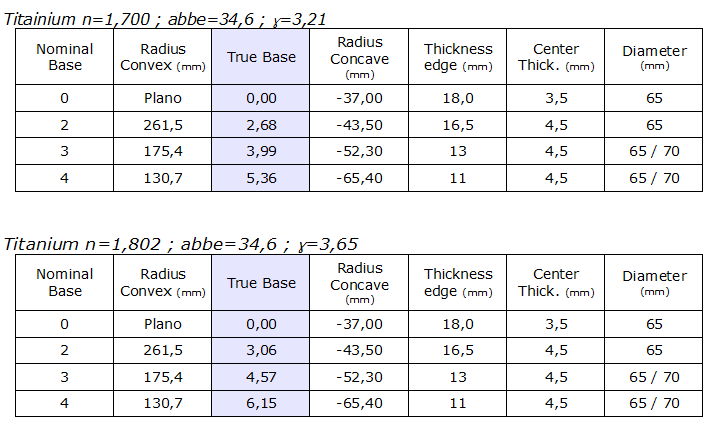 ---

[maxbutton id="2″ ]