L-series Lighting projector lenses
– to have a beam light without any color distorsion.
When you think of a lens, you generally imagine a solid with two curved surfaces (concave and / or convex) both shiny, i.e. completely transparent.
In some lighting applications, a surface of the lens that is "rough", saying it is not shiny, can be a simple solution to make the projected light more homogeneous and eliminate the chromatic aberrations that are normally present. Our lenses for L series projectors have been born from this idea.
Three lens lines are currently available, in diameters of 55mm and 70mm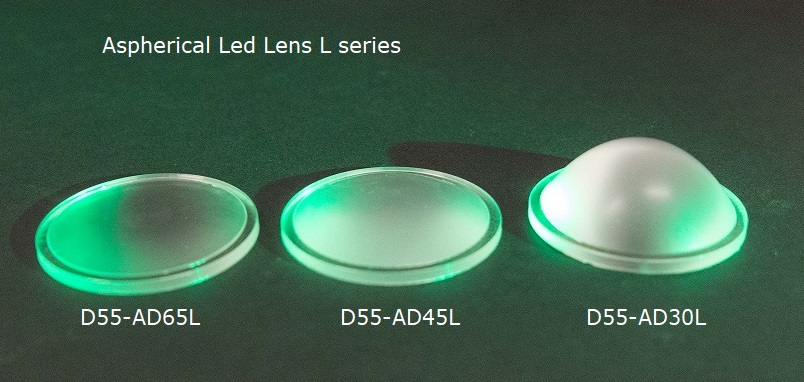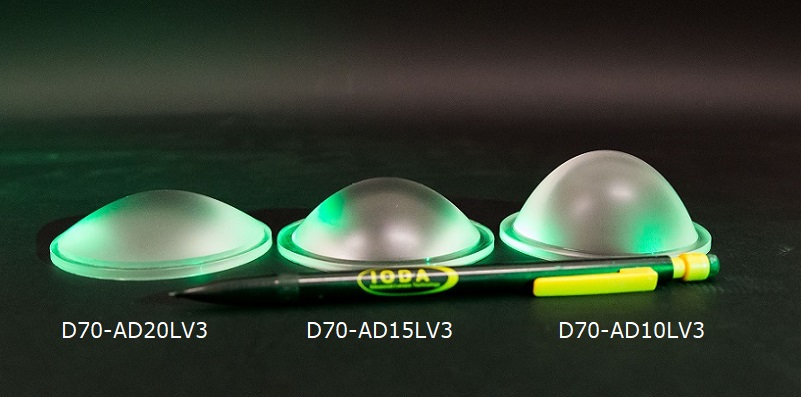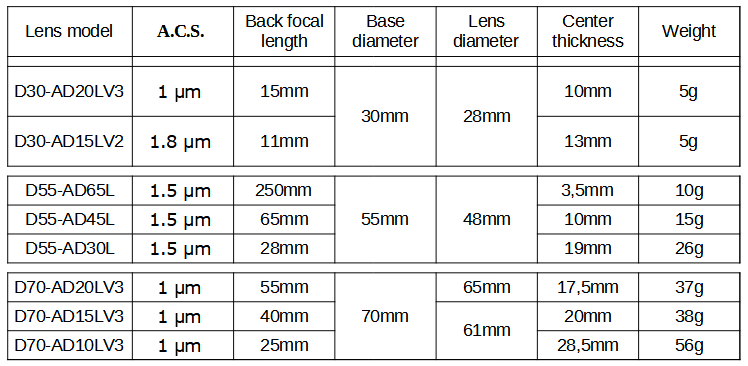 IODA can determine the roughness (or depth of the scratch) of the surfaces of the L series lenses thanks to an internally developed system called A.C.S. (Controlled Abrasion of the Surface)
The value of A.C.S. is expressed in microns (1 μm = 1/1000 Millimeter (0.001 mm): the higher is the value and the deeper is the scratch, and consequently the more the light diffusion effect is evident.
The angular projection (light opening angle) is mainly dependending on the distance between the LED and the lens and the focal length of the lens itself. Therefore keeping the same distance from the LED and varying the focal distance (replacing the lenses), we obtain different angular projections.
---
Bench test lenses 55mm diameter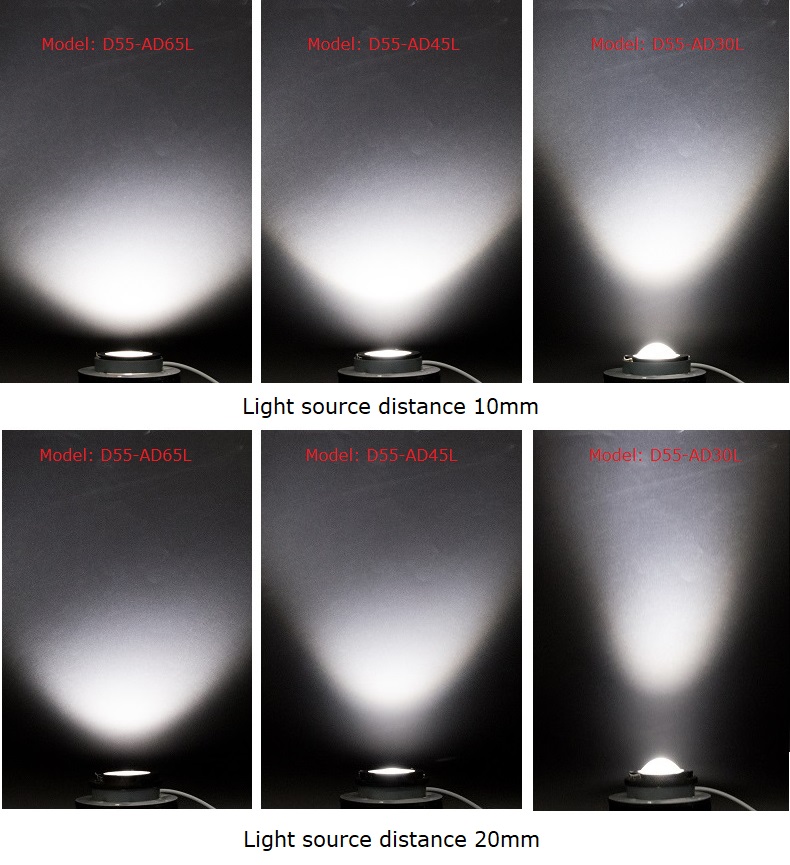 ---
Bench test lenses 70mm diameter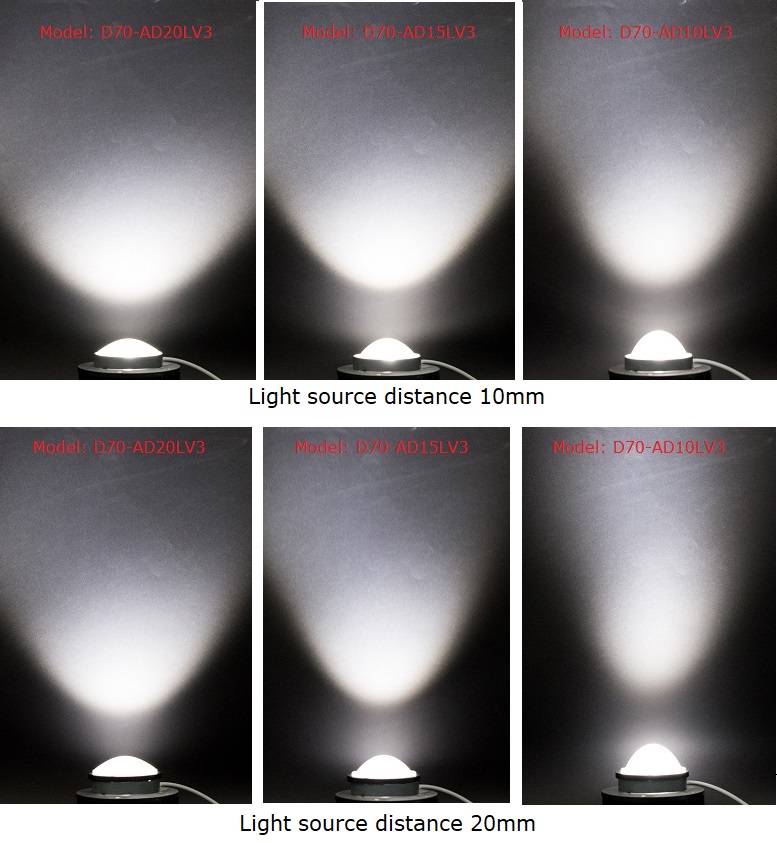 ---
Material.
REVO-01 is made of Polyurethane monomer material with excellent mechanical, thermal and chemical resistance properties.
This monomer is usually used for casting plastic lenses for eyewear, sunglasses and other plastic products requiring high abrasion resistance and high quality optical properties, showing better mechanical and optical characteristics when compared with lenses made by the procedure of injection molding with thermoplastic resins. — REVO-01 trademark of IODA s.r.l. —
Link: REVO-01
---
Thanks to the production line Free Form IODA can produce Aspherical lenses on the customer's request, in diameters between 15 and 180mm.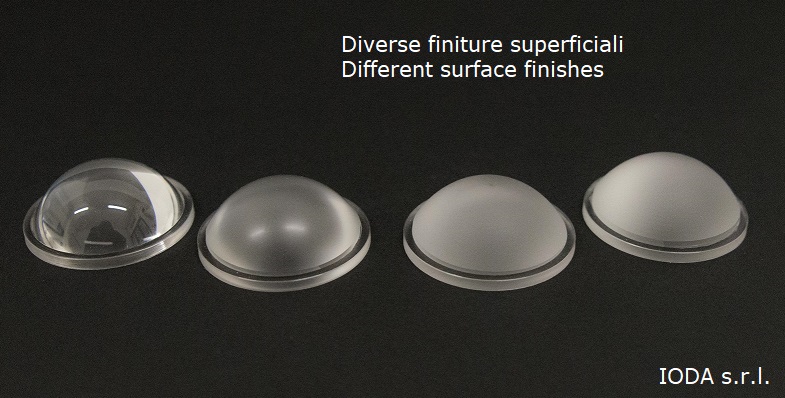 ---