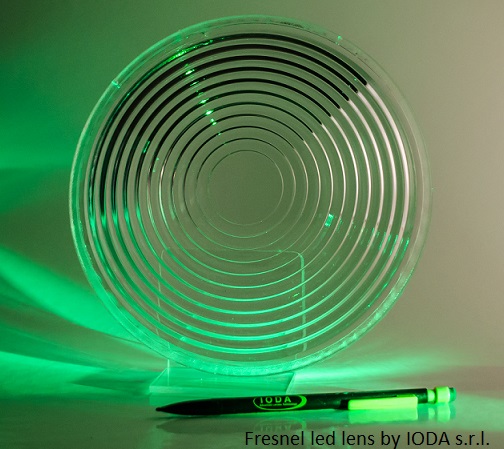 New Fresnel led lens, diameter 202mm back focal length 100mm, extra size lens can be used with high performance COBs.
The material of this lens is REVO-01, polyurethane material developped with Acomon AG.
REVO-01
This Fresnel lens is added to the range of Fresnel lenses already produced by IODA s.r.l.
Link Fresnel led lens by IODA s.r.l.