REVO-
01

by ACOMN AG, the timeless material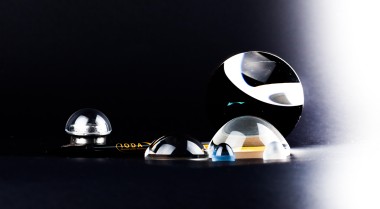 REVO-01 is a polyurethane material, for optical applications, used exclusively by IODA for the construction of lenses at d lighting industrial use.
Developed in collaboration with Acomon AG (Japanese multinational) the composition of the REVO-01 has been modified in order to create lenses that not only boast advanced optical properties but also lightweight, with excellent mechanical properties and high stability over time (not sensitive to light UV).
REVO-01 is characterized by:
– Excellent high optical transparency characteristics; high Abbe number and high refractive index.
– Excellent mechanical characteristics, excellent impact resistance, mechanical workability, toughness and high resistance to chemicals (resistance to solvents such as acetone, benzene, and ethanol).
– Excellent resistance to high temperatures, while the PMMA or polycarbonate lenses is advisable not to exceed 75/80 ° c for the year, with lenses REVO-01 you can go up to 110 ° C without problems.
IODA is engaged in the design and manufacture of lenses,

REVO-01 is crucial for the creation of innovative products and high technological content.
Properties of REVO-01 material: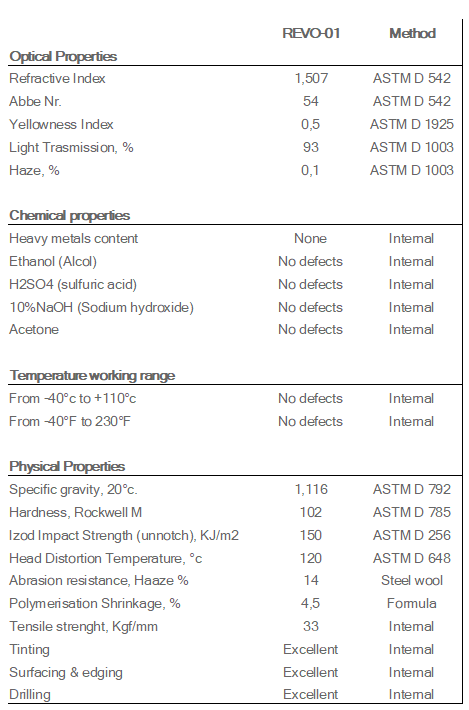 These features make it suitable to create Led Lenses with high quality and great optical perform.
– TRASMITTANCE –

Contact us