Aspheric semi finished lenses available in wide range.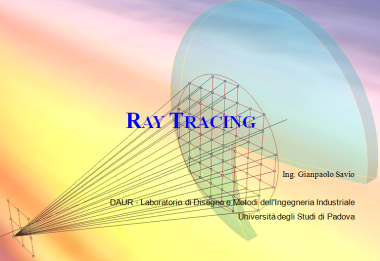 Among the organic resin lenses, the lenses of aspherical geometry have gradually encroached on the market at the expense of the lenses of spherical geometry.
This has happened because of their lower weight, reduced thickness and their high optical quality, which permit the reduction of various aberrations, including field curvature, astigmatism by oblique beams and the longitudinal spherical aberration.
IODA makes aspheric glass moulds on its site, which are used to create finished and semi finished lenses.


With the cooperation of the University of Padova, IODA has created a new software called "Ray Tracking" which allows to calculate with great precision the vision ray and therefore to calculate the ideal aspheric correction, so as to reduce to a minimum level the above mentioned aberrations in every part of the lens.
The hyperbolic curve of IODA lenses allows to produce elegant and refined glasses, even with lenses of significant power, increasing at the same time the comfort for the wearer.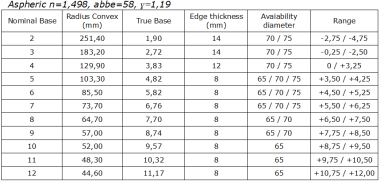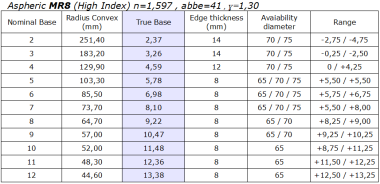 IODA semi-finished lenses are available from base 2 to base 12, and in the following materials:
Light (Cr39) n=1,498, abbe=58, ɣ=1,19
MIR (Medium index) n=1,546, abbe=44, ɣ=1,16
MR8 (High Index) n=1,597 , abbe=41 , ɣ=1,30
IODACHROME n=1,546 , abbe=42 , ɣ=1,19

NEW
Titanium RT n=1,700 , abbe=34,6 , ɣ=3,21
The titanium 1,7 RT semifinished is made with freeform product line; the tools for roughing, lapping and polishing follow a cad drawing profile, which is the best way to have high precision aspheric curve, which is the same procedure that we use to create the high precision industrial application lenses.
N.B. In each mould we write the base and progressive number, and so we can garantee traceability of our production; we use the same class moulds for all the hard resin types, therefore the Nominal base can be different from the real base.
Contact us for more information