D-series Lighting projector lenses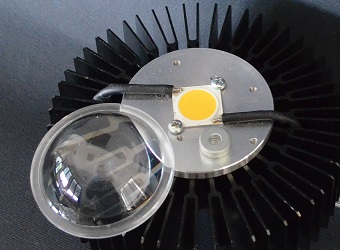 IODA is a company which realizes lenses for industrial systems and LED lighting for industrial and civil usages. IODA works with its customers in the engineering and development of lighting systems, made on customer's request.
D-Series LED lenses are specifically suitable for applications, where the lighting source is a COB LED.
Thanks to their accurate profile and the usage of innovative material, D-series LED lenses by IODA are characterized by the high uniformity of the emitted light, showing a very high performance.
These lenses are suitable when using COB LEDs of medium and high power in lighting.
These lenses are made of polyurethane optical, called REVO-01, which is a material developed by IODA in collaboration with Acomon (a Japanese multinational leader in ophthalmic monomers). This material allows the lens to last over time, being UV-resistant, and makes it suitable for both indoors and outdoors usages.
Link REVO-01
D-Series LED lenses available in stock:
In addition to the available models ex stock, IODA can develop and create new lenses made on customer's request.
IODA has developed a very feasable production, which allows prototype and pre-series lens production in short times at chep costs.
IODA production is performed at Padova site.
Contact us for more information