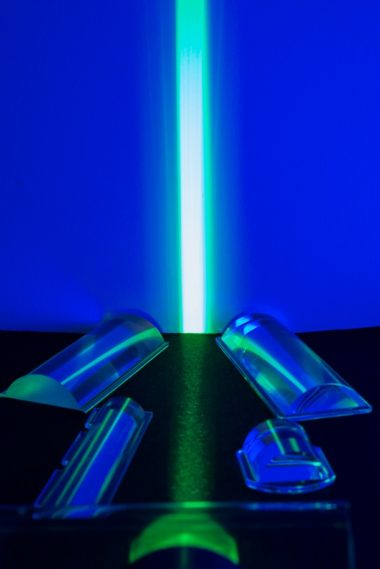 Cylindrical lenses are used in the generation of linear lighting (if positioned after a collimator or after a collimated laser beam), this particular lighting, line of light, is used in the lighting world to obtain particular scenic effects, or to define spaces if projected. on the floor or walls.
Even in applications where linear cameras are used, cylindrical lenses are often used to direct and collimate the light into the target, so guiding the light with intensity is the most appropriate direction for specific cameras.
Cylindrical lenses consist of a flat surface and a cylindrical surface, which develops along a single axis, we at IODA SRL has developed a particular design and production technology that allows thanks to which it is possible to produce different cylindrical lenses on customer specifications, having even very large basic dimensions.
The lenses can have a flange to facilitate installation in a seat or on a holder.
The material can be mineral (borosilicate glass) or REVO-01, polyurethane material.  See link REVO-01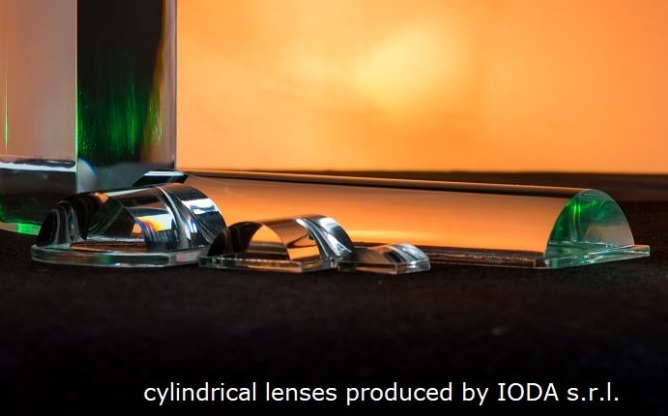 If the distance between the LEDs and the flat base of the lens is equal to the focal distance, the light passing through the cylindrical lens expands in a single axis (showing the projection of a line of light).
Some models of cylindrical lenses are the following: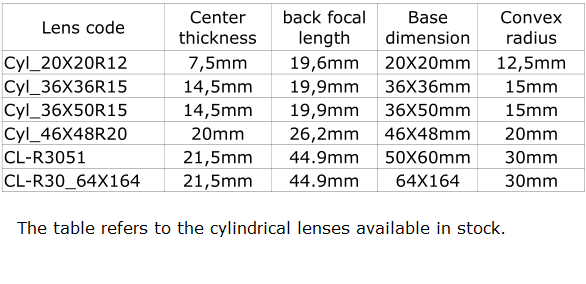 ---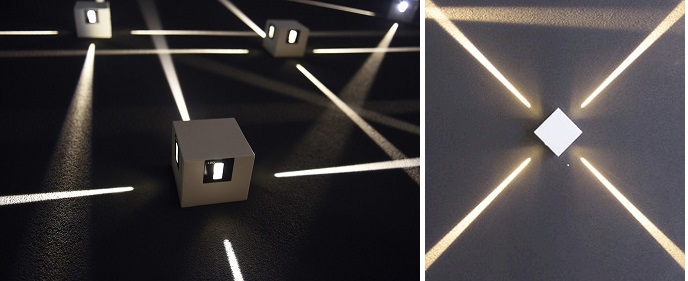 Loop 66, lighting system, made by Linea Light Group using IODA cylindrical lenses
Attachment: