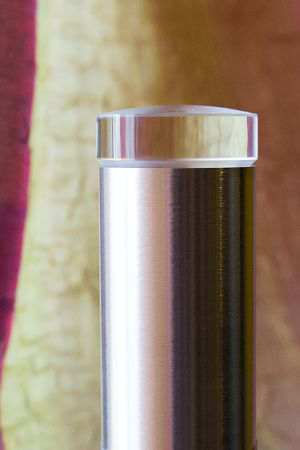 One of the determining factors in the efficiency of a lighting system is the optics.
The aim of the THR projectT is the possibility of having independent opics of the luminaire, which can be replaced in a very simple way, and therefore to change the type of lighting that is given to the environment without replacing the entire luminaire.
IODA has created a new line of lenses whose characteristic is the presence of a threaded area which allows a simple and quick assembly without the use of additional ferrules or fastening systems.
Thanks to the THR (thread) lens project, it is possible to obtain an extremely linear design of the lighting system, as the support can be of the same diameter as the lens.
IODA can create new THR lenses according to the specific needs of the individual project, the profile (curvature) of the lens and the finish surface can be defined by the customer.
There are currently three different THR_Project lens models available:
THR R80_D40
THR R25_D40
THR C8_D40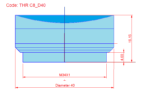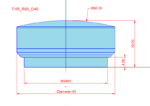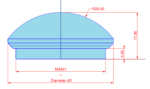 metric thread M34 x 1 mm, height 4 mm

---
Material: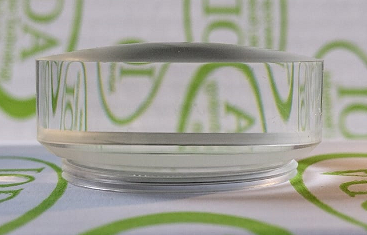 REVO-01 polyurethane monomer
REVO-01 is made of Polyurethane monomer material with excellent mechanical, thermal and chemical resistance properties.
This monomer is usually used for casting plastic lenses for eyewear, sunglasses and other plastic products requiring high abrasion resistance and high optical quality properties, showing better mechanical and optical characteristics when compared with lenses made using the procedure of injection molding with thermoplastic resins. — REVO-01 trademark of IODA s.r.l. —
Link: REVO-01
---
New lenses with a thread diameter of M40 x 1 mm are being developed