Cylindrical lenses
IODA has developed a particular design and production technology which allow IODA to produce several cylindrical lenses on "customer's  request" with base dimensions even very large. The lenses may also have a flange to make easier their installation in a seat or over a support.
The material can be mineral (borosilicate glass) or REVO-01, polyurethane material.  See link REVO-01
IODA, in collaboration with MITSUI, a Japanese company leader in the production of monomers has developed this polyurethane material, called REVO-01,  which is used for a lot of lighting led lenses, such as the cylindrical ones.
The cylindrical lenses are constituted by a flat surface and a cylindrical surface, which develops along a single axis. They can be both positive and negative (convex plane or concave plane).
The cylindrical lenses are used in the generation of optical lines (if they are positioned after a collimator or after a collimated laser beam) or in the anamorphic correction of optical beams of spherical type.
If the distance between the LEDs and the flat base of the lens is equal to the focal distance, the light passing through the cylindrical lens expands in a single axis (showing the projection of a line of light).
Some models of cylindrical lenses are the following: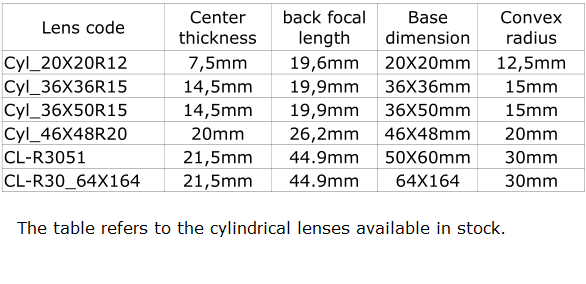 ---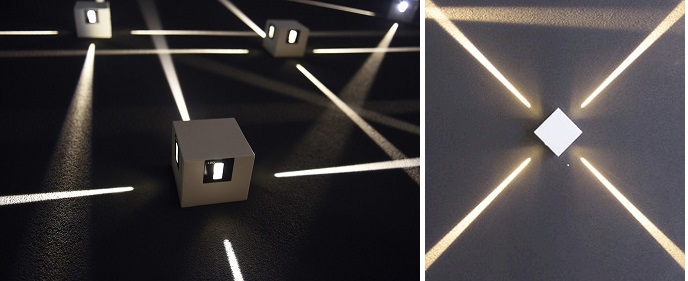 Loop 66, lighting system, made by Linea Light Group using IODA cylindrical lenses
Attachment: